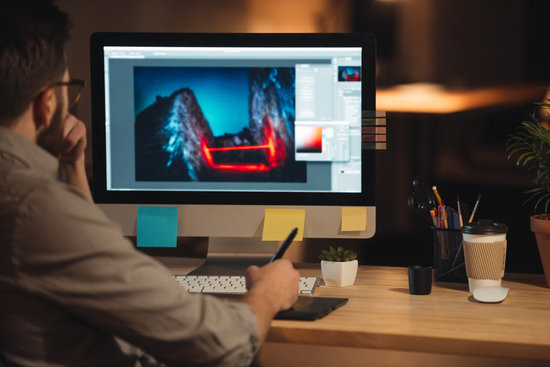 BrainSmiths develop fully featured, secure, stable, flexible, user-friendly, robust and scalable websites, harness the power of Umbraco. Get user-friendly, flexible and beautifully designed websites on the Umbraco CMS platform. From integrated to responsive websites, we develop websites in accordance with your business requirements. Like the appearance, positioning, feel and shape of your business' public identity matters, so our developers get under the skin of your brands.
With Umbraco website development, get websites that have unique scalability and the most trustworthy security attributes. Our developers take advantage with flexible and simple to manage a user-friendly website.
Umbraco Website Design
From web content management systems to development of fully-featured website design, our cross-functional experts help you establish an online presence that establishes a difference.
Umbraco Responsive Website Design
Get fully-featured, user-friendly, scalable and responsive website design that precisely responds to any screen size as the layout changes to best fit the screen.
Umbraco CMS
With our Umbraco CMS services, you can really maximize your visibility on the internet and get a content management system that can manage almost anything.
Migration to Umbraco
PHP/ASP/ASP.net websites can be migrated easily to Umbraco website in a hassle-free manner, under the supervision of our dedicated developers.
Our Umbraco expertise
With our Umbraco development solutions, we help our clients to establish an online presence that makes a difference, from the development website to content management systems.
Here are a few of the things developers perform with Umbraco:
Built several e-commerce websites with lots of products and customers
Deployed Umbraco to Azure for scalability and reliability
Imported blog posts, content, products, and other data into the Umbraco CMS
Built packages to extend Umbraco
Created mobile websites for existing Umbraco websites in a multi-site setup
Built multi-site Umbraco installs for brands with several sub-sites or partner sites
Integrated Facebook, Twitter, Flickr, and other social APIs to create an immersive experience
Added mapping and location-based features
Created multi-faceted, interactive search tools for easily searching key data on the site
Used jQuery, Knockout.js and other javascript tools to create a dynamic experience
Our Umbraco developers provide you with the right Umbraco responsive website development & content management solution as per the business needs and requirements of your enterprise. Fully featured, secure, stable, flexible and user-friendly developed by our dedicated Umbraco developers will help you establish yourself an online presence that creates a difference.