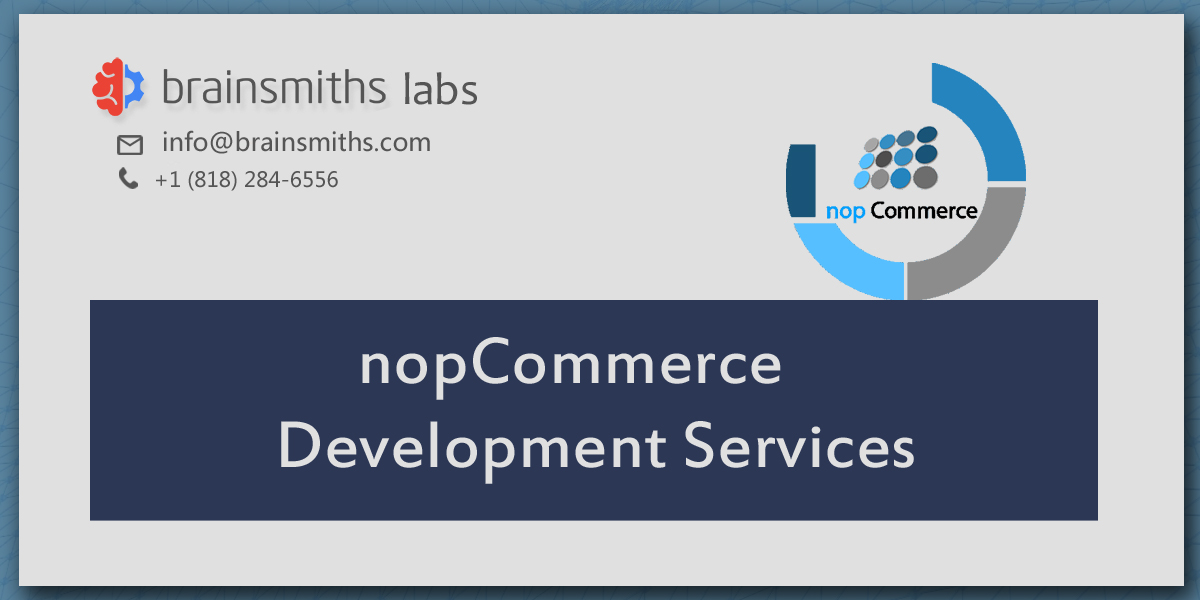 NopCommerce is a fully-featured platform for the development of interactive eCommerce websites. As an eCommerce platform, businesses search for a host of customization and functionalities to make better customer retention can select NopCommerce development as an alternative. The advantages of NopCommerce development.
NopCommerce is a platform that follows the security of most excellent practices and helps in the development of secure eCommerce websites.
Advantage of Using NopCommerce Development:
1) NopCommerce helps in the development of multiple stores, and this feature comes with its default installation.
2) With NopCommerce, one can easily manage various stores with a single admin panel.
3) Creating a multi-vendor eCommerce platform is simple with NopCommerce as it provides the drop shipping feature.
4) NopCommerce delivers quite a few highlights of search engine optimization and social marketing.
5) NopCommerce makes an eCommerce platform much customizable and helps in adding several functionalities and features.
6) NopCoomerce supports a pluggable modularized architecture that makes it easy to customize the website.
7) NopCommerce makes it simple to create security certificates, making it simple to develop secure eCommerce websites. The most recent version of the NopCommerce platform has several security enhancements that help simplify the prevention of malware.
8) More and more eCommerce users are searching for stores that work well on mobile devices. The main reason for this is the level of mobile use is continuously increasing throughout the world. NopCommerce is a platform that helps in the development of stores that can smoothly run on multiple devices.
9) NopCommerce helps in the creation of responsive sites with a variety of templates for the users to navigate the site easily across devices.
10) NopCommerce hosting provides Open-source software. It has broad community support and makes the process of development faster and easier.
11) NopCommerce is very easy to develop a platform and does not require in-depth technical knowledge. It has a simple framework that reduces development time.
Here are the requirements of NopCommerce hosting:
-Windows Server 2003 or 2008
-Asp.net 4.0
-It can be run in medium trust
-It is written in ASP.NET 3.5.
NopCommerce supports all major payment gateways:
2Checkout, Google Checkout, aAuthorize.net, PayPal, and many more
NopCommerce is compatible with all hosting services that are Windows-based.